All items are based on a first-come first-served basis.
Please contact us immediately should you require any
assistance or should you have any questions for us.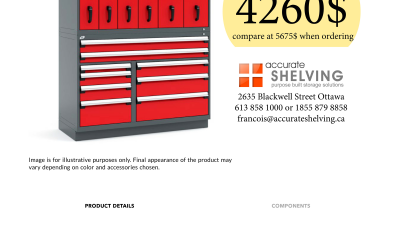 FEATURES • Empty vertical drawers. For optimal use of your storage, choose accessories for your drawer interiors. • Drawer interior choices available in the Accessories - R2V Vertical Storage System. • For ergonomic and optimal use of the floor space and height...
read more