Gondola & Wide Span Shelving
Helping you increase your existing space.
Widespan shelving is ideal for high rise systems such as one- and two-level catwalks, mezzanines and storage platforms of up to a maximum height of 22 feet, handling capacities of 6,000 lbs to 12,000 lbs per bay.
Widespan 4000 storage covers the load range between shelving and racking. Widespan shelving provides the ideal universal shelving system for bulk and lightweight items. Widespan shelving features open accessibility from all sides as no cross bracing is required.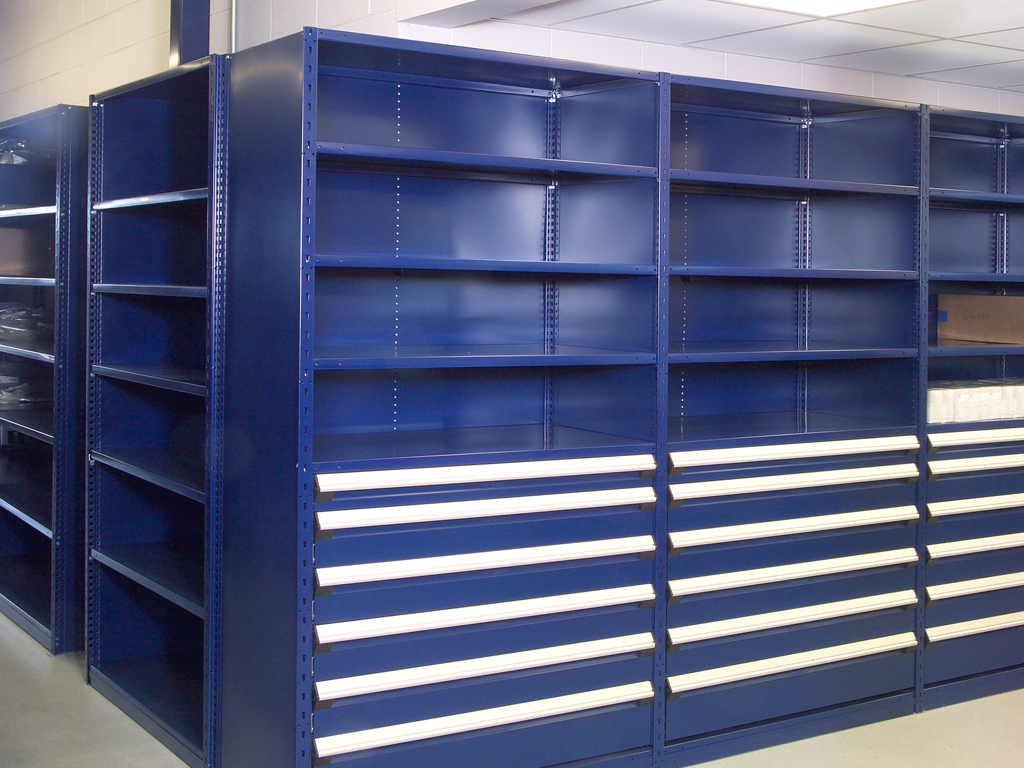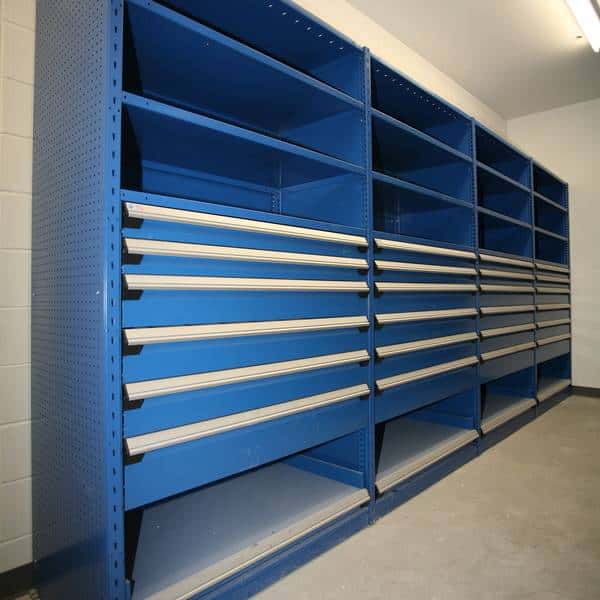 Spider® Shelving is designed to take advantage of all the wasted space in your facility by maximizing your existing storage capacity while allowing your facility to increase organization and productivity.