Rousseau cabinets are heavy duty and provide many possibilities for safe, secure and efficient small parts storage. Rousseau drawers have industry-leading durability and the sliding system comes with a lifetime warranty. 
Stationary Drawer Cabinets
Optimize your work environment and maximize your storage space with our stationary drawer cabinets and the vast range of organizational accessories available.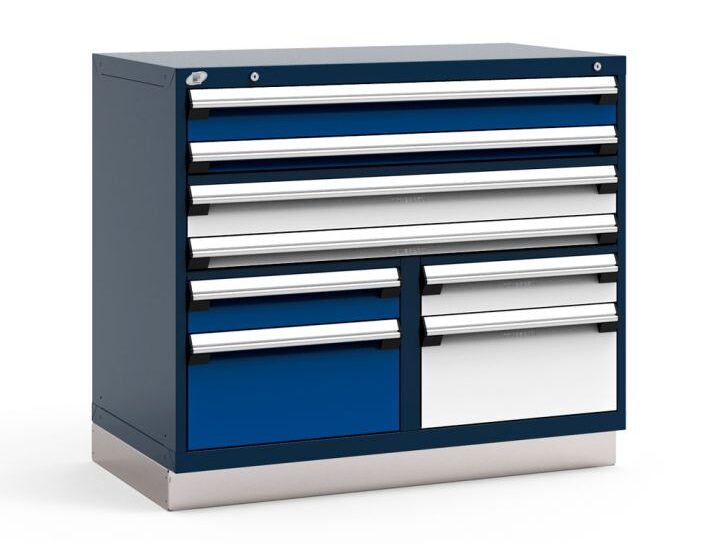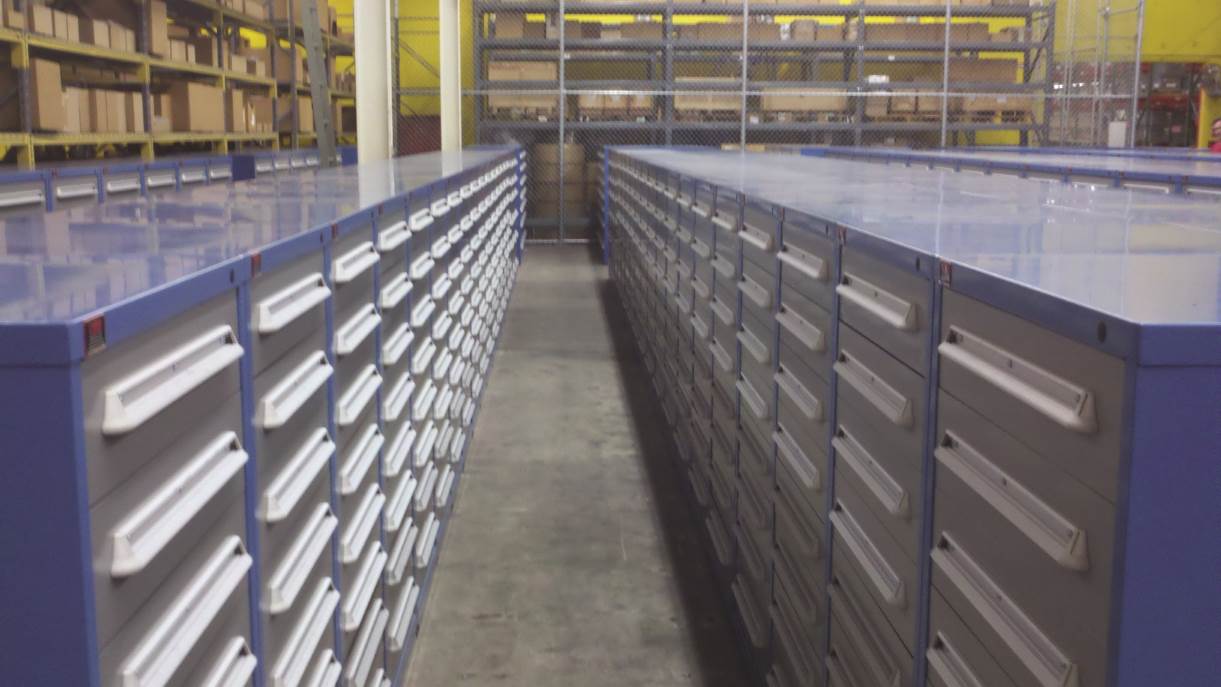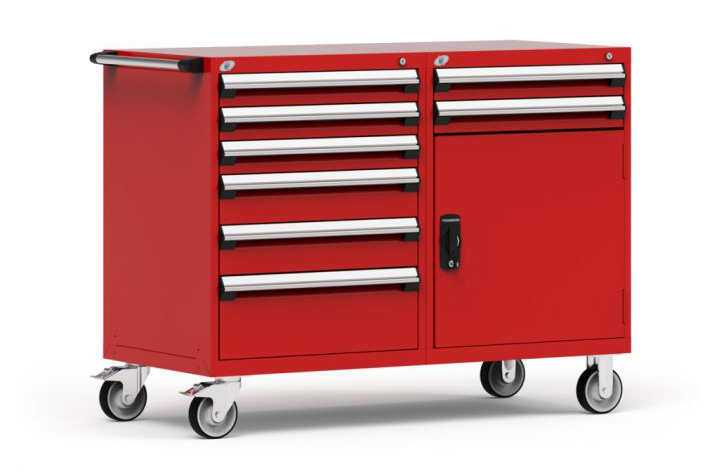 Our superior-quality door cabinets are safe, secure and allow you to efficiently store larger items. Several models are also compatible with drawers for even more versatile storage.
R2V Vertical Storage Systems 
By stacking a Vertical Drawer Cabinet on top of your R Heavy-Duty Cabinet, you gain in efficiency by using your floor space to its full potential while keeping everything perfectly organized.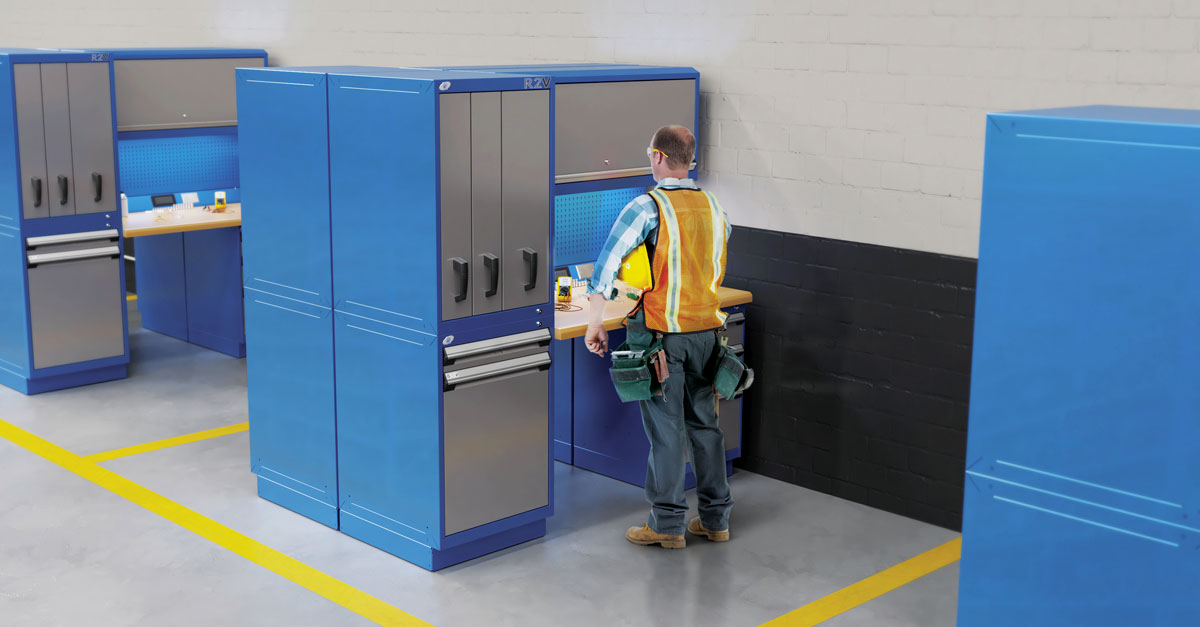 Stack & Store Cabinet Mezzanine
Safe and space saving, The mezzanine is simple and easy to install and, if necessary, can be relocated or reconfigured.