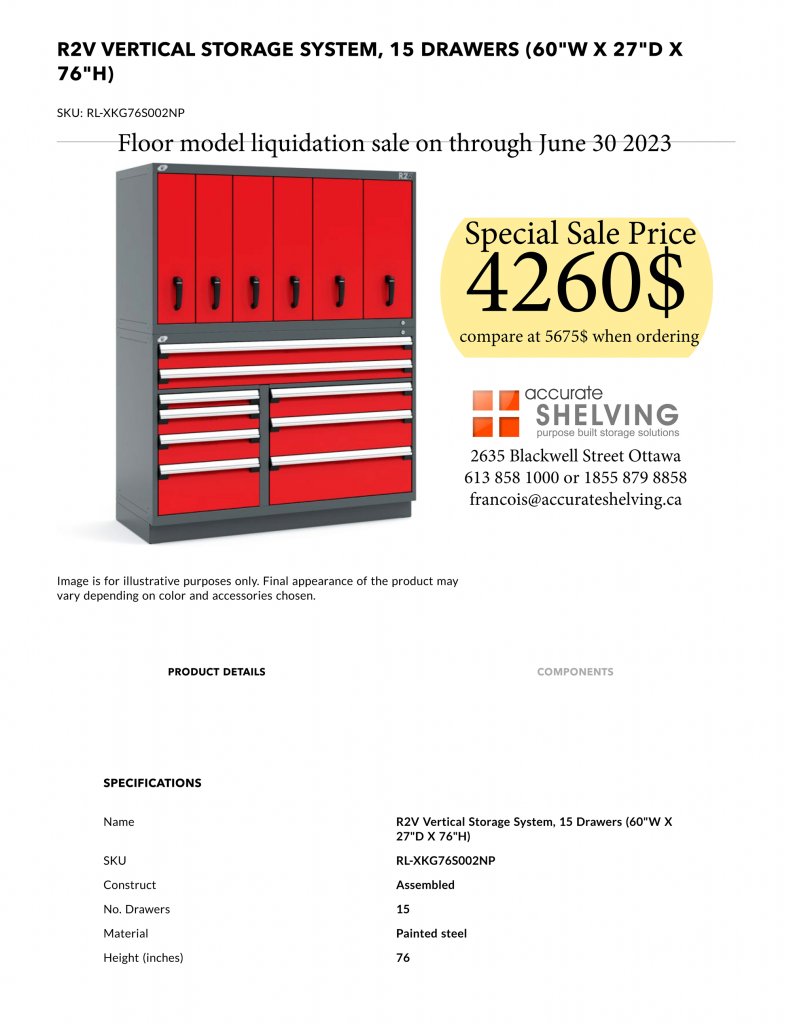 FEATURES
• Empty vertical drawers. For optimal use of your storage, choose accessories for your drawer interiors.
• Drawer interior choices available in the Accessories – R2V Vertical Storage System.
• For ergonomic and optimal use of the floor space and height available.
• Includes an L3 Lock on the vertical drawer cabinet.
• Includes an L3 Lock on the bottom cabinet.
• 100% drawer extension.
• The Rousseau drawer rolling mechanism is covered by a lifetime warranty.
• The system must be anchored to the ground, wall or an adjacent fixed structure.
• The system cannot be converted into a mobile unit.
• Comfort-grip ergonomic handle with integrated drawer lock-in mechanism.